Nanotechnology electronics at the service
No more refills nor sensors
by Sara Adami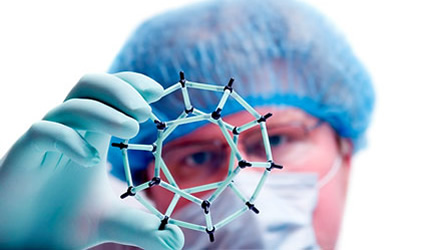 Technology runs more quickly than we can imagine, and proves it in the field of nano and electronic components: the researchers believe that this head is the most suitable way of improving the efficiency of electronic devices, and is the team of Columbia University to bring confirmation. Scholars are being implemented on a project that will allow components to communicate wirelessly without needing to recharge, receiving and sending information.
The revolution inherent in this project of nanotechnology is very high, the market would have produced a nearly autonomous, low power consumption devices and self-sufficient from the point of view of efficiency. At that point, the solar charging would be the next step for performance of infinite life of the chip, the sensors will no longer need energy.
Nanotechnology is today one of the richest areas of potential innovation, the study and the future are going in the same direction. At the head of this project is Prof. Peter Kinget Columbia, that focuses on the size of the components: the smaller less need of energy. But their size also affects the information that is capable of containing and transporting, few and minor, with little power. In addition, are more fragile due to the tolerance of the tensions, and therefore it is necessary that their structure is enhanced.
These sensors, optimized and fully exploited, could be vital in the field of consumer electronics including: smartphones, tablets, clothing technology, the versatility of the product may make these items more efficient, for example by monitoring the vital functions of those who wearing or sending information of any kind.